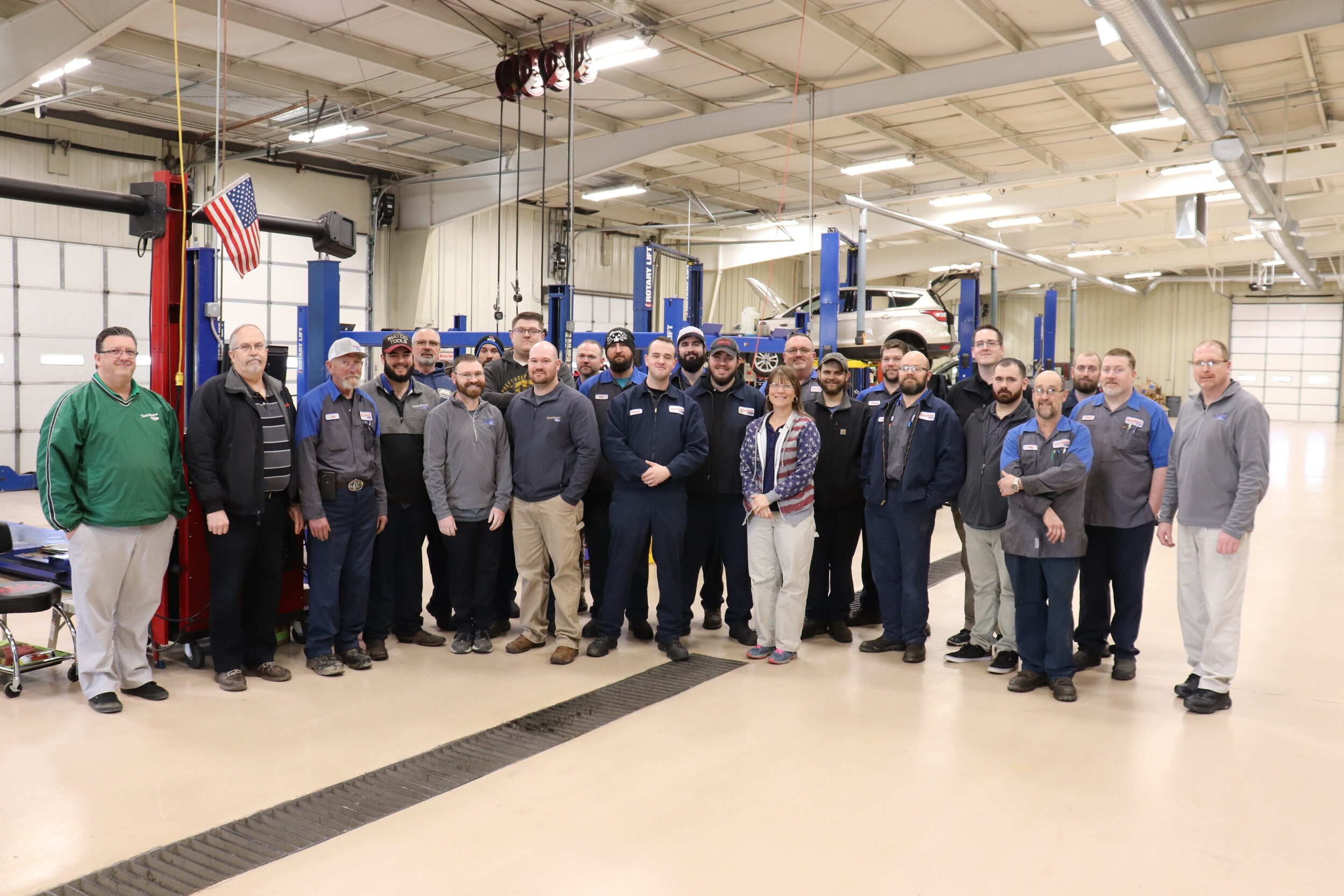 Trust Hutcheson Ford to Keep Your Ford in Good Working Order
If you recently purchased a new Ford Bronco or want to keep your late-model Ford Escape on the road for a few more years, you cannot go wrong by partnering with our skilled auto service team. Our staff's experience, along with our fully equipped service center, allows us to make short work of even complex repair tasks for your used car or new vehicle.
Prompt Service and Maintenance near Rolla
Every vehicle requires regular tune-ups and maintenance to remain in peak operating condition, and our personnel stays ready to handle these services for Fords of all ages. You can count on our Ford service center near Rolla and Cuba MO to provide periodic oil changes, tire replacement, seasonal maintenance, and a host of related services aimed at helping you preserve the valuable investment that you've made in your vehicle. In addition to taking care of routine service matters, our crew will provide more comprehensive repairs to your vehicle's engine, transmission, suspension, brakes, electrical system, climate control system, and coolant system. We repair onboard computer components and associated safety and technology equipment, and we do a great job with bodywork as well.  If you can't get a ride during your service repair, check out Hutch's rent-a-car for a car rental in St. James.
We Remain Committed to Customer Care
Our location serves as the place to bring your vehicle for assistance with recall notices, whether you purchased it here or not. We can also help out with repairs covered by your initial vehicle warranty or extended coverage plan.
Whether you have an EcoSport, Ford Expedition, Ford F-150, or any other Ford-branded vehicle, you can expect us to pay close attention to every detail when executing our services. We only use authentic Ford parts designed for installation on Ford vehicles, and we perform our work quickly so that you can get back out on the streets without delay.